As Far As the Eye Can See
Experience limitless beauty at Magic Hills Private Collection
Take your time
Allow nature to relax, revive and reawaken you
Room to Breathe
Enjoy magnificent landscapes and wide-open accommodation
Concealed deep within the expansive bush of the Eastern Cape is a place unlike anything you've ever experienced before, shrouded in beauty, ensconced in history.
Sky above, earth below, rolling hills and vast, shimmering plains stretch out as far as the eye can see.
Welcome to Magic Hills Private Collection – a unique family-owned nature reserve, encompassing 20 100 hectares of rugged Great Karoo terrain, with a variety of accommodation offerings.
A literal oasis in the middle of nowhere, Magic Hills offers discerning guests a soulful safari experience, along with sophisticated living spaces and access to exciting activities.
At the very core of each of our lodges is the fundamental value that our guests come first. Experience the relaxation and beauty of a sublime, phenomenal environment, each with its own unique flair and offering.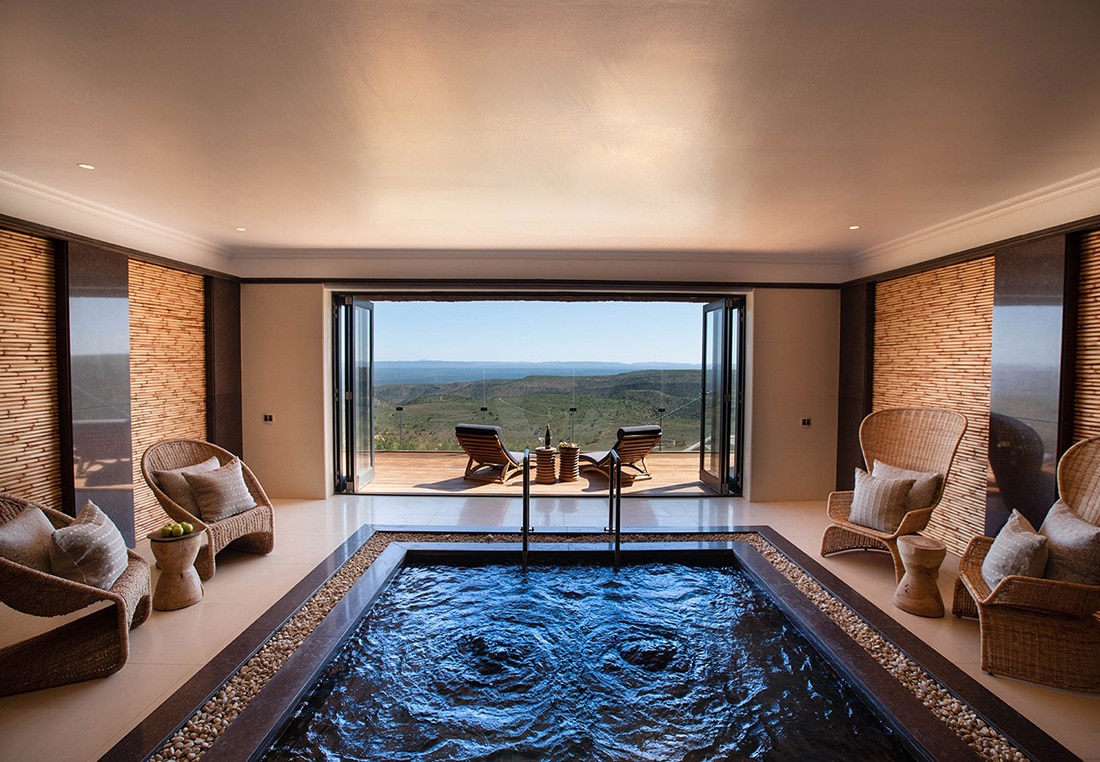 All of our lodges have been carefully designed to allow for a seamless, personal connection with nature. Each lodge has its own distinct characteristics to offer our guests a tailored and unforgettable experience.
Our coveted privately-owned game reserve serves as a home, and refuge, to elephants, rhinos, cheetahs and lions, as well as around 50 other species, some of which are exotic and endangered.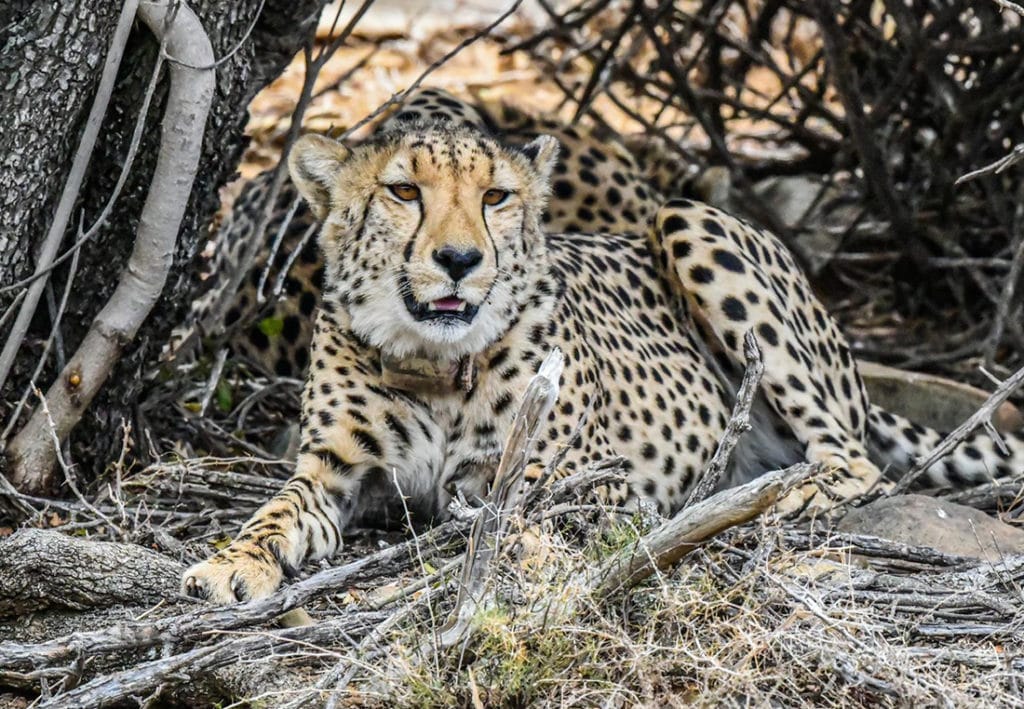 Indigenous Larger Mammal Species
Different Succulent Species
Average temperature in Celcius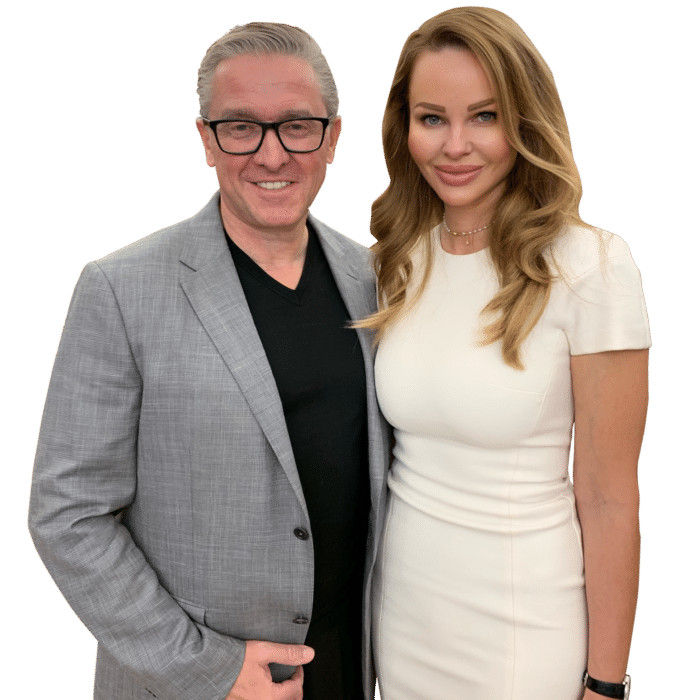 Read the magical, unfolding story of serendipity, rebirth and the dedication of Magic Hills owners Erik and Alexandra Kovacs.
Abandon your burdens and reinvigorate your mind, body and soul with an immersive encounter with the weightless calm of Mother Nature. Find it all at Magic Hills, a one-of-a-kind, family-owned nature reserve with an emphasis on conservation, offering a sophisticated safari experience and lavish accommodation.
International travel editor and writer
Magic Hills is unlike anything I have ever experienced, which, as a travel writer is saying a lot. The silence, the views, the sheer amount of space – and the stars, oh the stars! There is definitely a different energy at play here… something supernatural. Besides the natural beauty, the luxurious accommodation makes falling in love with the place inevitable.
I've been fortunate enough to travel to a number of luxury lodges throughout Africa over the years. This includes Botswana, Zimbabwe, Namibia, Mozambique and the likes. I hadn't been to one in South Africa and wondered if it would feel like Africa. Mark my words, it does! Sky Lodge is absolutely breath-taking, with beautiful skies, rolling hills and wildlife. Quiet and peaceful, delicious cuisine, spectacular views and amazing hosts – this is a place to add to your bucket list immediately!
Awesome experience, awesome staff, saw all kinds of animals including the lions, cheetah, zebra, rhino and giraffe, I highly recommend Magic Hills game reserve.
The owners and Magic Hills team commit to building a sustainable African luxury experience across all four lodges.
Homestyle cuisine offerings with traditional South African flavour and presentation.
Highly skilled field guides who have a real passion for both the environment and guest experience.
Because we believe in being kind to the planet, Magic Hills is dedicated to becoming carbon negative by 2022, across all four lodges.
Each lodge location has been carefully selected to ensure that every experience is a distinctive, Magic Hills experience.
Because of our Spekboom thickets that increase oxygen levels, and our night skies that aren't obscured by light pollution, Magic Hills lies beneath a Milky Way explosion, a blanket of stars that inspires wonder and awe.
Together, we can achieve so much more. Support our foundation and choose to become involved in any one of our conservation initiatives.
Take a peek at what awaits you at any one of the Magic Hills Private Collection lodges.