Magic Hills Private Collection
Vistas as far as the eye can see, sunsets that will take your breath away and nature so pristine you'll be left in awe.
As if floating in the mystic atmosphere, Sky Lodge rests atop one of the highest mountains in the area. Floor-to-ceiling glass doors in the reception areas perfectly frame the magnificent surrounds. Comprising seven beautifully appointed suites and two separate apartments, makes it an ideal sole-use villa for extended families or groups of friends. Each suite is spacious, light-filled and equipped with all the modern amenities one would expect – from Nespresso machines to large flat-screen TVs.
The décor and interiors feature earthy tones of brown and beige, which give the feeling of a connection to the surrounding nature, as do the textures of wood, wool and similar natural fibres. Big fireplaces in each reception room keep guests cosy from the sometimes-frosty temperatures of the great outdoors, while the infinity swimming pool is the ideal place to cool off when the mercury rises, and the expansive deck makes star-gazing a visceral experience. Thanks to mostly clear skies and no intrusion of city lights, this location offers some of the best starry nights in the country. A reason that Sky Lodge will soon introduce its astronomy hollow – a space that will protect from the elements and comfortably ensconce guests within, allowing them to lie back and marvel at the wonder of the night sky, no matter the weather. The Sky Spa offers indulgent massages and a unique selection of additional pampering treatments, while the jacuzzi is open 24/7, with uninterrupted views over the savannah.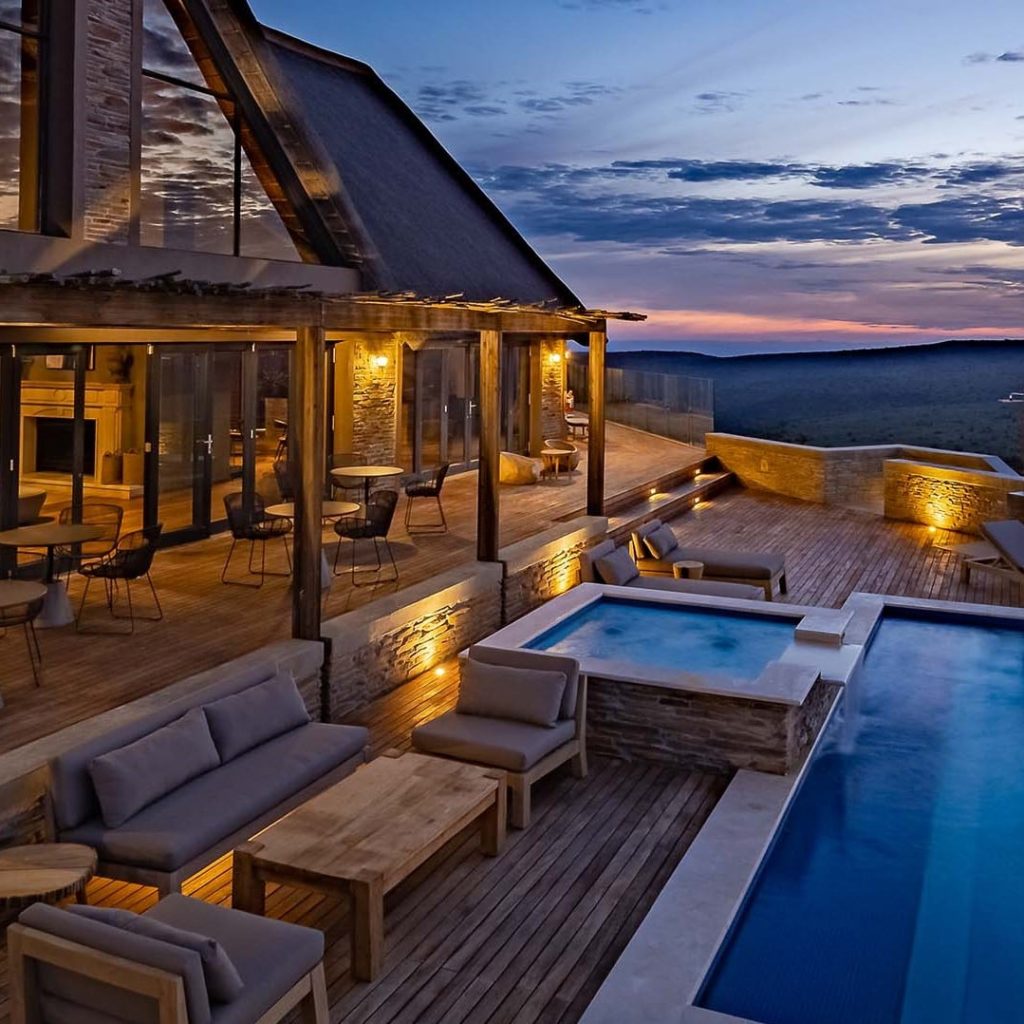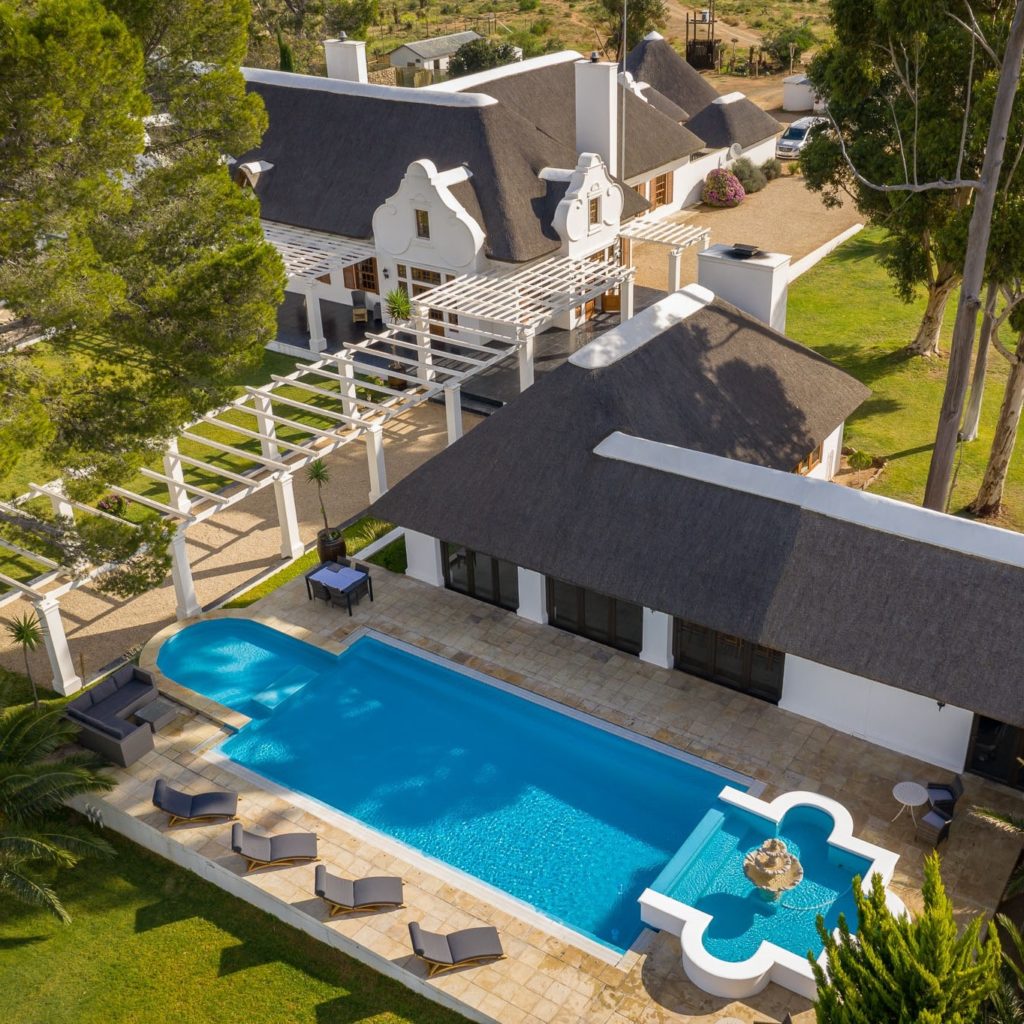 Situated in the heart of the reserve, Ilanga Manor House was imagined in the typical Cape Dutch style. Like an oasis in the middle of the desert, its welcoming green lawns and lush setting belies the surrounding landscape. The lodge has 11 spacious rooms that have a feeling of yesteryear, yet are completely modern in their offering. With a convivial home-away-from-home feel, the lodge has many spaces to congregate and relax – from the large and inviting swimming pool to the intimate bar and the little library. Ilanga features the rich history of the area and the Anglo Boer War throughout, making it a historian's dream.
Centrally located in the middle of Lion Camp at Magic Hills lies the restored Elsa's Farmhouse. Completely off the grid and solar-powered, this four-bedroomed house offers the ideal getaway for family and friends. With its own private pool and boma, as well as an outside braai area, it is perfect for whiling away long lazy days in the Great Karoo. A private chef, vehicle and guide are at your disposal throughout your stay.