Bringing Hospitality Alive
We can't wait to usher you into our wondrous corner of the world. Our professional and welcoming team, who have decades of experience in the hospitality and safari industries between them, look forward to being your hosts. We're committed to offering world-class service and an extraordinary, unforgettable getaway for you, your family and friends.
General Manager and Conservation Administrator
Declan and Carmen Hofmeyr
With over 52 years of combined experience in the conservation and ecotourism field, husband-and-wife team, Declan and Carmen Hofmeyr, are an essential part of the Magic Hills Private Collection team. As General Manager and Conservation Administrator respectively, they bring with them a wealth of knowledge, hands-on experience, and hearts deeply invested in the recovery of the Magic Hills Game Reserve.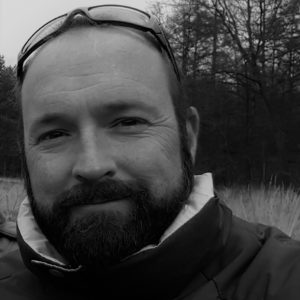 Declan's experience in conservation and wildlife rehabilitation goes back to 1993 where, as a Nature Conservation Student, he gained world-class experience in the Kruger National Park, Ezemvelo Conservation (formerly Natal Parks Board) in Hluhluwe-iMfolosi Park, and the North West Parks and Tourism Board. In 1999, Declan moved to Madikwe Game Reserve to fill the role of Veterinary Assistant, before being promoted to Field Ecologist.
It was in 2002 that Declan was employed at Marakele (PTY) Ltd Contractual National Park as Assistant Manager, where he was able to refine his skills even further, and engage in the running of a national park. In 2004, Declan moved to Mozambique to establish a protected area in the Massingir region, before being offered the opportunity to return to Madikwe as Field Ecologist, and later, Operations Manager. In 2016, Declan was transferred to the Molopo Nature Reserve in the Kalahari as Reserve Manager, and finally took up the position at Magic Hills Private Collection, in 2020, where he quickly progressed from Conservation Manager to General Manager.
Declan holds two degrees in Nature Conservation and has contributed to peer-reviewed publications on predator and disease management. His extensive experience in big game areas and the management that is associated with them stretch from budget, personnel and project management to wildlife relocations and ensuring area integrity in the face of growing threats to charismatic species such as lion, elephant and rhino. The latter is a particular passion of his, specifically when it comes to rhino protection, and he has been involved in all aspects thereof from intelligence collection and analyses to on-the-ground operations with rangers and South African Police Service teams.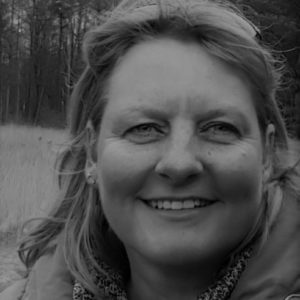 Carmen embarked on her ecotourism journey at the lodges of the world-famous Timbavati Game Reserve in 1993. In 1996 Carmen became the third female ranger guide to complete the gruelling ConsCorp Guide Training (now part of the &Beyond Collection). As a ranger guide, her career has taken her from managing and guiding at bush camps in remote areas of Botswana to the most luxurious safari lodges in the Sabi Sands.
Moving to Madikwe Game Reserve in 2005, Carmen made every effort to get involved in more than just ecotourism and guiding, and became the first female member to be accepted into the Madikwe Game Reserve Counter Poaching Unit as an Honorary Officer for the North West Parks Board. Under the same portfolio she volunteered her time working with the Field Ecologist on predator management, being involved in relocations, disease sampling, radio telemetry tracking and general monitoring of lions, spotted hyenas and wild dogs.
Carmen is a full member of the South African Wildlife Management Association. In 2016 Carmen moved with her husband, Declan, to the Molopo Nature Reserve where as a team in the employ of the North West Parks Board, they re-established the tourism and research infrastructure, refurbished the water supply system for wildlife and, in her role as Admin Clerk for the reserve, refined clumsy procurement systems.
At Magic Hills Private Collection, Carmen's work as the Conservation Administration Officer, under the supervision of the General Manager, ensures compliance is maintained with South Africa's dynamic environmental legislation while also acting as a support service to the many exciting conservation projects that lie ahead.